0 SUGAR, 0 CALORE, ZERO GLUTEN AND MORE!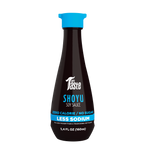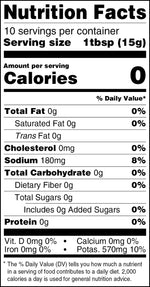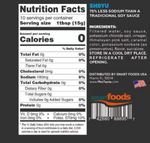 Soy Sauce
Regular Price

$8.99

Sale Price

$8.99

Regular Price

$9.99

Unit Price

per
Shoyu Mrs Taste could not have less attributes than the other products in the line, besides being zero calories, it has 76% less sodium than a common Shoyu, compared to an average of 3 leading soy sauce brands, and it is added Himalayan Rose Salt, which has numerous benefits compared to common salt. And it has not lost its characteristic salty and flavorful Shoyu. Considering that excess sodium has harmful effects on the body, such as hypertension and kidney problems, Shoyu Mrs Taste as well as the other products in the line ZERO sodium is a great solution to replace the common Shoyu.
Consumption Suggestion:
Add without moderation to your favorite snacks. Store in a cool, dry place, after opening store in refrigerator. Shake before using.
Regular Price

$8.99
Sale Price

$8.99

Regular Price

$9.99
Unit Price

per
Regular Price

$8.99
Sale Price

$8.99

Regular Price

$9.99
Unit Price

per
Regular Price

$8.99
Sale Price

$8.99

Regular Price

$9.99
Unit Price

per
Regular Price

$8.99
Sale Price

$8.99

Regular Price

$9.99
Unit Price

per
Regular Price

$8.99
Sale Price

$8.99

Regular Price

$9.99
Unit Price

per
Regular Price

$8.99
Sale Price

$8.99

Regular Price

$9.99
Unit Price

per
Regular Price

$8.99
Sale Price

$8.99

Regular Price

$9.99
Unit Price

per
Regular Price

$8.99
Sale Price

$8.99

Regular Price

$9.99
Unit Price

per
Regular Price

$8.99
Sale Price

$8.99

Regular Price

$9.99
Unit Price

per
Regular Price

$8.99
Sale Price

$8.99

Regular Price

$9.99
Unit Price

per
Regular Price

$8.99
Sale Price

$8.99

Regular Price

$9.99
Unit Price

per
Regular Price

$8.99
Sale Price

$8.99

Regular Price

$9.99
Unit Price

per