0 SUGAR, 0 CALORE, ZERO GLUTEN AND MORE!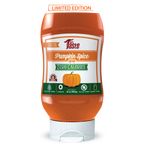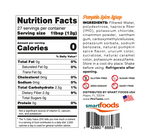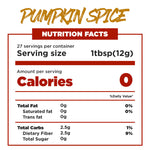 Pumpkin Spice
Regular Price

$8.99

Sale Price

$8.99

Regular Price

$9.99

Unit Price

per
Did you know that pumpkin is an extremely nutritious food, with few calories and is rich in vitamins and minerals?
This flavor will surprise you. This edition is limited and brings all the benefits that are already Mrs Taste's brands: Zero sugars, Zero calories, Zero sodium and Fiber Source!
Consumption suggestion
It can be used with convenience in ice creams, cakes and other desserts of your diet. Keep in a dry and cool place. After opened, keep in refrigerator under 6 to 8°C 
Regular Price

$8.99
Sale Price

$8.99

Regular Price

$9.99
Unit Price

per
Regular Price

$8.99
Sale Price

$8.99

Regular Price

$9.99
Unit Price

per
Regular Price

$8.99
Sale Price

$8.99

Regular Price

$9.99
Unit Price

per
Regular Price

$8.99
Sale Price

$8.99

Regular Price

$9.99
Unit Price

per
Regular Price

$8.99
Sale Price

$8.99

Regular Price

$9.99
Unit Price

per
Regular Price

$8.99
Sale Price

$8.99

Regular Price

$9.99
Unit Price

per
Regular Price

$8.99
Sale Price

$8.99

Regular Price

$9.99
Unit Price

per
Regular Price

$8.99
Sale Price

$8.99

Regular Price

$9.99
Unit Price

per
Regular Price

$8.99
Sale Price

$8.99

Regular Price

$9.99
Unit Price

per
Regular Price

$8.99
Sale Price

$8.99

Regular Price

$9.99
Unit Price

per
Regular Price

$8.99
Sale Price

$8.99

Regular Price

$9.99
Unit Price

per
Regular Price

$8.99
Sale Price

$8.99

Regular Price

$9.99
Unit Price

per