0 SUGAR, 0 CALORE, ZERO GLUTEN AND MORE!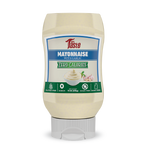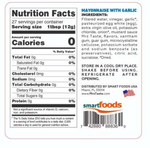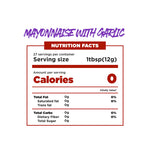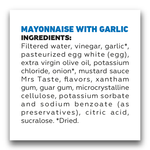 Mayonnaise with Garlic
Regular Price

$8.99

Sale Price

$8.99

Regular Price

$9.99

Unit Price

per
The mayonnaise with garlic has a very special flavor and matches any dish! With all the benefits already existing in traditional mayonnaise that is ZERO calories, ZERO sugar and ZERO sodium, it still has the flavor and benefit brought by garlic, which is a powerful anti-inflammatory, a source of vitamins and helps fight free radicals.
Consumption suggestion
Add to taste in sandwiches, salads, sausages, hot dogs, French fries or appetizers. Keep in a dry and cool place. Shake before use. After opened conserve in refrigerator.
Regular Price

$8.99
Sale Price

$8.99

Regular Price

$9.99
Unit Price

per
Regular Price

$8.99
Sale Price

$8.99

Regular Price

$9.99
Unit Price

per
Regular Price

$8.99
Sale Price

$8.99

Regular Price

$9.99
Unit Price

per
Regular Price

$8.99
Sale Price

$8.99

Regular Price

$9.99
Unit Price

per
Regular Price

$8.99
Sale Price

$8.99

Regular Price

$9.99
Unit Price

per
Regular Price

$8.99
Sale Price

$8.99

Regular Price

$9.99
Unit Price

per
Regular Price

$8.99
Sale Price

$8.99

Regular Price

$9.99
Unit Price

per
Regular Price

$8.99
Sale Price

$8.99

Regular Price

$9.99
Unit Price

per
Regular Price

$8.99
Sale Price

$8.99

Regular Price

$9.99
Unit Price

per
Regular Price

$8.99
Sale Price

$8.99

Regular Price

$9.99
Unit Price

per
Regular Price

$8.99
Sale Price

$8.99

Regular Price

$9.99
Unit Price

per
Regular Price

$8.99
Sale Price

$8.99

Regular Price

$9.99
Unit Price

per