0 SUGAR, 0 CALORE, ZERO GLUTEN AND MORE!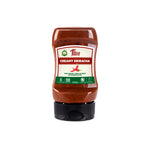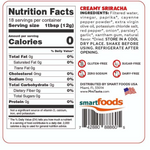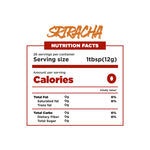 Creamy Sriracha
Regular Price

$8.99

Sale Price

$8.99

Regular Price

$9.99

Unit Price

per
Mrs Taste Pepper Cream is a creamy sauce created for pepper worshipers. Combined with a mixture of spices, oil and vinegar, this sauce has an unbelievable flavor for a ZERO sodium, ZERO sugar and ZERO calorie sauce.
Size-7oz
Consumption suggestion
Add to taste in sandwiches, salads, sausages, hot dogs, french fries or appetizers.
Regular Price

$8.99
Sale Price

$8.99

Regular Price

$9.99
Unit Price

per
Regular Price

$8.99
Sale Price

$8.99

Regular Price

$9.99
Unit Price

per
Regular Price

$8.99
Sale Price

$8.99

Regular Price

$9.99
Unit Price

per
Regular Price

$8.99
Sale Price

$8.99

Regular Price

$9.99
Unit Price

per
Regular Price

$8.99
Sale Price

$8.99

Regular Price

$9.99
Unit Price

per
Regular Price

$8.99
Sale Price

$8.99

Regular Price

$9.99
Unit Price

per
Regular Price

$8.99
Sale Price

$8.99

Regular Price

$9.99
Unit Price

per
Regular Price

$8.99
Sale Price

$8.99

Regular Price

$9.99
Unit Price

per
Regular Price

$8.99
Sale Price

$8.99

Regular Price

$9.99
Unit Price

per
Regular Price

$8.99
Sale Price

$8.99

Regular Price

$9.99
Unit Price

per
Regular Price

$8.99
Sale Price

$8.99

Regular Price

$9.99
Unit Price

per
Regular Price

$8.99
Sale Price

$8.99

Regular Price

$9.99
Unit Price

per