0 SUGAR, 0 CALORE, ZERO GLUTEN AND MORE!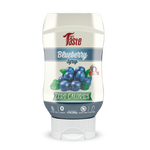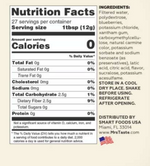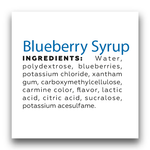 Blueberry
Regular Price

$8.99

Sale Price

$8.99

Regular Price

$9.99

Unit Price

per
This syrup is a delicious dessert syrup made with Blueberry, a fruit rich in polyphenols, which has anti-inflammatory and antioxidant action, besides being rich in mineral salts. 
Bluberry syrup is also made with zero calories, zero sugar, zero sodium and fiber source, which helps on the good intestinal functioning, provides satiety sensation helping on the weight control, and also helps to control the glycemia and the cholesterol. Improve your recipes. Have a Mrs Taste on hand.
Consumption suggestion
Mrs Taste Blueberry syrup can be used with convenience in ice cream, cakes and other desserts of your diet. Keep in a dry and cool place. After opened, store in refrigerator under 6 to 8°C.
Regular Price

$8.99
Sale Price

$8.99

Regular Price

$9.99
Unit Price

per
Regular Price

$8.99
Sale Price

$8.99

Regular Price

$9.99
Unit Price

per
Regular Price

$8.99
Sale Price

$8.99

Regular Price

$9.99
Unit Price

per
Regular Price

$8.99
Sale Price

$8.99

Regular Price

$9.99
Unit Price

per
Regular Price

$8.99
Sale Price

$8.99

Regular Price

$9.99
Unit Price

per
Regular Price

$8.99
Sale Price

$8.99

Regular Price

$9.99
Unit Price

per
Regular Price

$8.99
Sale Price

$8.99

Regular Price

$9.99
Unit Price

per
Regular Price

$8.99
Sale Price

$8.99

Regular Price

$9.99
Unit Price

per
Regular Price

$8.99
Sale Price

$8.99

Regular Price

$9.99
Unit Price

per
Regular Price

$8.99
Sale Price

$8.99

Regular Price

$9.99
Unit Price

per
Regular Price

$8.99
Sale Price

$8.99

Regular Price

$9.99
Unit Price

per
Regular Price

$8.99
Sale Price

$8.99

Regular Price

$9.99
Unit Price

per